Minimally Invasive Valve Heart Surgery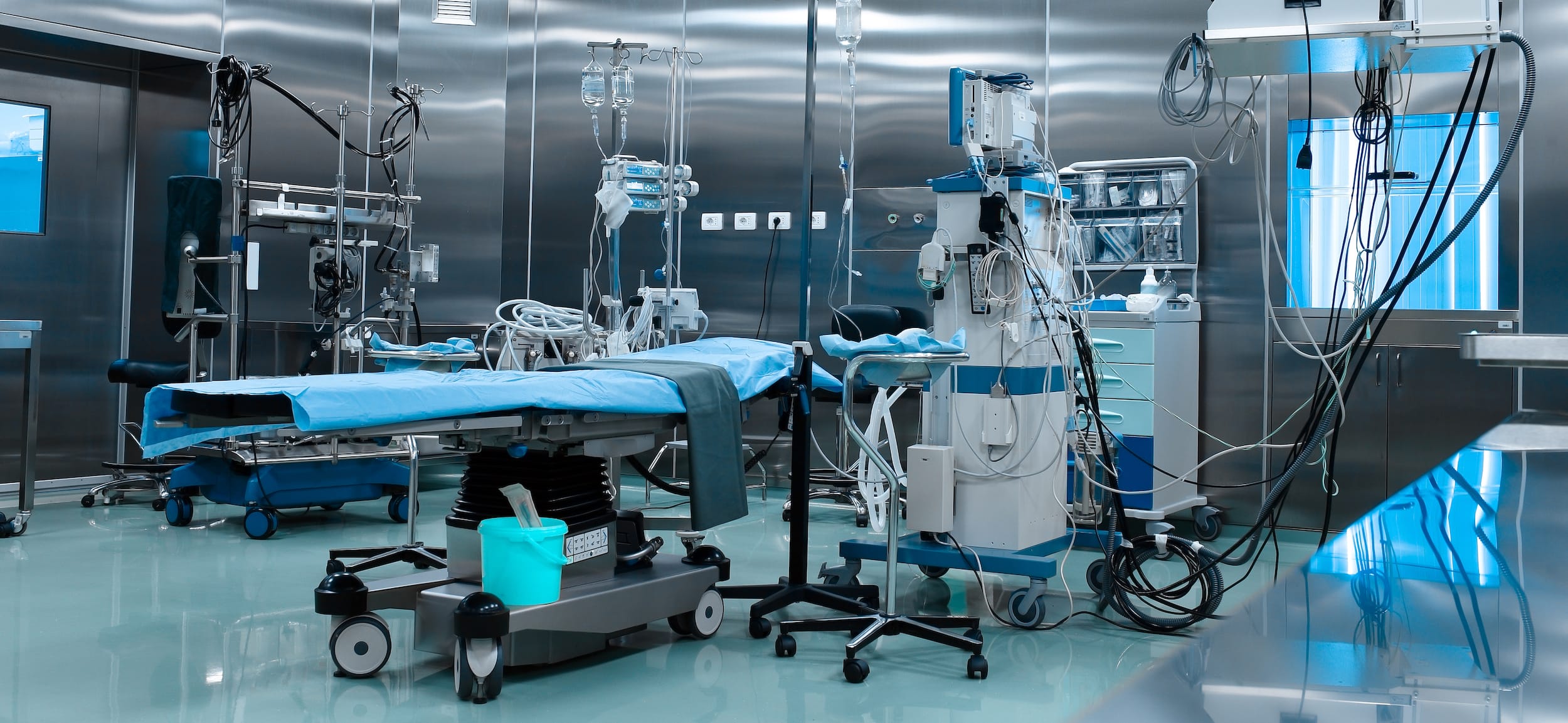 The potential benefits associated with Minimally Invasive Cardiac Surgery (MICS) are now well established and the future relevance of conventional sternotomy access for cardiac surgery is continuously being redefined.
The experience of Prof. Jegaden in MICS was initiated in 1997, and he has been a pioneer in France. Nowadays, MICS is evolving and increasingly being recognized as the "gold-standard" for surgery in structural heart disease.
About Minimally
Invasive
Cardiac
Surgery
Minimally Invasive approach does not compromise the safety, even in high risk patients, and benefits reported include reduced in blood loses, blood transfusion and atrial fibrillation or arythmia, shorter intensive care unit and hospital stays, and increased patient satisfaction. Moreover, the long-term durability appears equivalent to conventional approaches.
By consensus, the definition of MICS is well established, as cardiac surgery without full sternotomy approach. The alternative approach depends on the structural heart disease involved:
Mitral Valve, Tricuspid Valve, ASD, Myxoma = Right Mini-Thoracotomy
Aortic valve = Mini-Sternotomy
1. Mitral Valve, Tricuspid Valve, ASD, Myxoma
Right mini-Thoracotomy allows a focused endoscopic access to the atrioventricular valves, Mitral and Tricuspid valves, atrial lesions as atrial septum defect (ASD) or small cardiac tumor as Myxoma and Fibro-Elastoma. Nowadays, Mini-Thoracotomy access is established as the new surgical standard to treat these lesions.
Read more information of Mitral Valve Surgary here:
Mini-Thoracotomy Mitral Valve Surgery [PDF, 3.38 MB]
A 4-cm right mini-thoracotomy is made in the fourth interspace; the femoral artery and vein are accessed via a small incision for arterial and inferior vena cava cannulation.
Visualization is aided by a 3D thoracoscope, allowing an optimal analysis of structural lesion.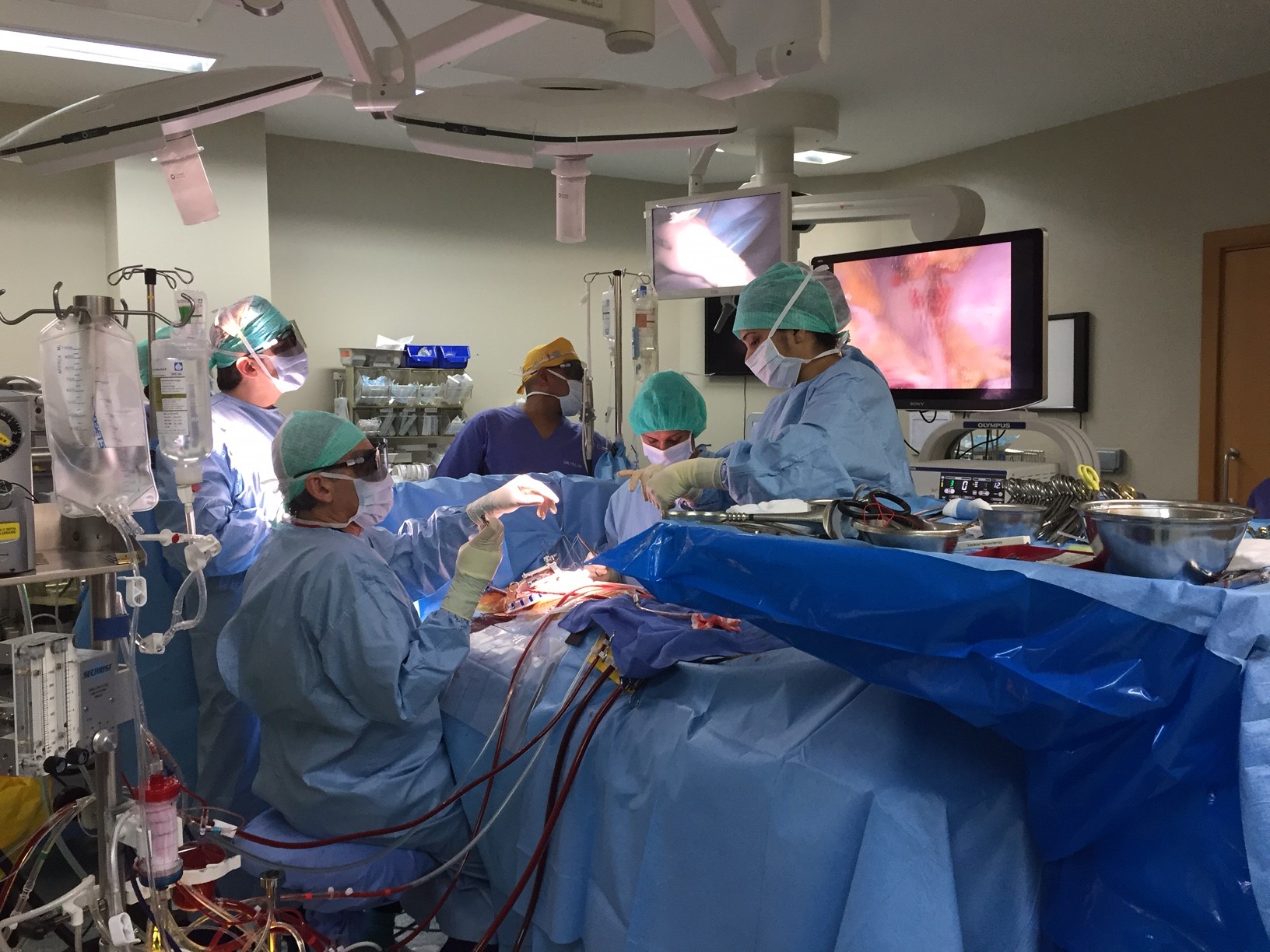 After femoral cannulation and exposure, a long cardioplegia cannula is placed in the proximal aorta and the aorta is directly crossclamped. Cardiac arrest is achieved with 1200 to 1500 mL of antegrade crystalloid cardioplegia. The structural heart disease is approached through the left or the right atrium, depending on its localization.
Minimally Invasive Thoracotomy Approach
Surgical Mitral valve repair and replacement techniques are similar for both conventional and minimally invasive operations.
Read more of Mitral Valve surgery here.
The same surgical approach is used for Myxoma tumor resection, and ASD closure
Read more of Myxoma here.
Read more of Atrial Septal Defect (ASD) here.
The cosmetic impact is great especially in women because the residual scare is localized below the breast and will remain invisible; in men it is localized in the axillary area.
2. Aortic Valve Surgery
Aortic valve replacement (AVR) is the second most frequent cardiac surgery. The common Minimally Invasive AVR technique involves a mini-sternotomy (MS), which could potentially hasten postoperative recovery, shorten hospital stay and improve patient satisfaction.
Mini-Sternotomy vs Full Sternotomy AVR [PDF, 3,83 MB]
The manubrium is divided in the midline from the suprasternal notch inferiorly and then into the fourth intercostal space, on the right side as a J or on both side as an inverted T. The pericardium is opened, exposing the ascending aorta, aortic root, and right atrial appendage.
This minimally invasive approach allows all procedures on aortic valve and ascending aorta, from simple aortic valve replacement to complex aortic root replacement.
Aortic Valve Replacement: Mini sternotomy
Finally, residual scare is very limited with a nice cosmetic impact.